A task is an action that is required of you or another employee. The task is associated with a request process that has been started. Your task could be to complete a form, provide an approval, etc.
In any process that has been built in Integrify, tasks are represented by shapes.

In this simple process, the red shape indicates a form must be completed first. This is a "form task." Once the form is completed, an approval must be given. This is an "approval task." You might be assigned either of these depending on your role.
If email notifications are enabled for your task, you will receive an email with a link to your task.
---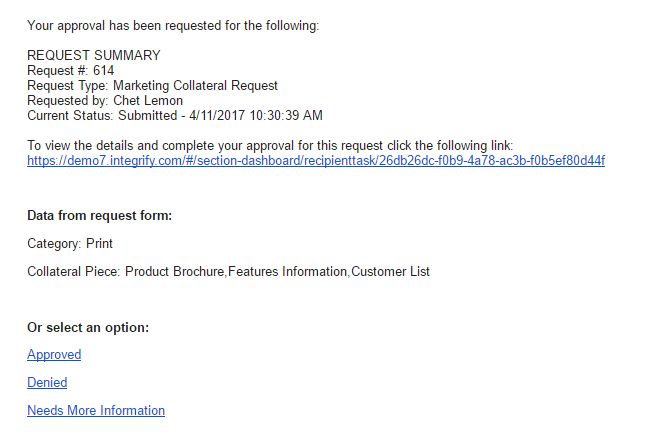 ---
Otherwise, you can always find your tasks from within the Integrify Portal. Just click "View My Tasks" on the left-side navigation pane Under "Actions." You may also have 'My Latest Open Tasks' displayed on your homepage depending on how your administrator has set up your dashboard.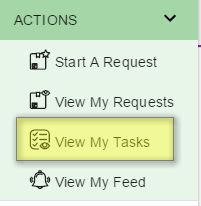 You will see a list of your open tasks.