To set up a delegation so that someone else can receive and complete your tasks while you are away from the office, you can use the My Profile tool.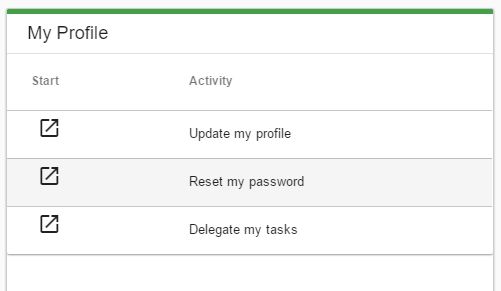 Click on the shortcut icon next to "Delegate my tasks" and you will see the following form.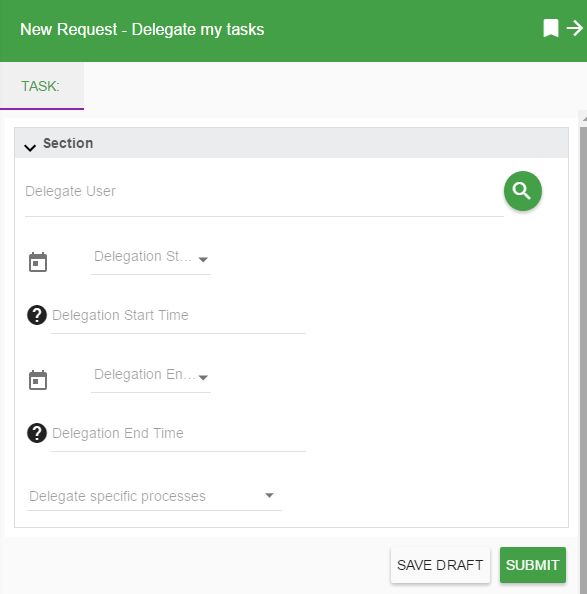 The first field (Delegate User) allows you to search for another user by name to receive your tasks.  Type part or all of the user's name and click on the magnifying glass next to the first text box. You will see a list of users that match your search and can click on a name to select it.
Next, choose the date and time when your delegation should start and end. During this period, any new tasks assigned to you will be delegated to the other user for completion. After the period ends, new tasks will be assigned to you as usual. 
NOTE: Any tasks assigned to you before the delegation starts will remain in your queue for completion.
A completed form might look something like this: