---
This process can be downloaded and imported into your Integrify instance. The downloadable .json file is at the bottom of this page. Directions for importing processes.
---
Whether you're managing a handful or marketing collateral requests each day or you are running a multi-tiered Marketing Brand Center like some of our clients, this process is extremely helpful. Providing sales or anyone else in the organization with collateral one-stop shopping is great for them while giving marketing a consistent, automated, auditable process.
The form and process are drop-dead simple but can have a big impact on marketing productivity.
Form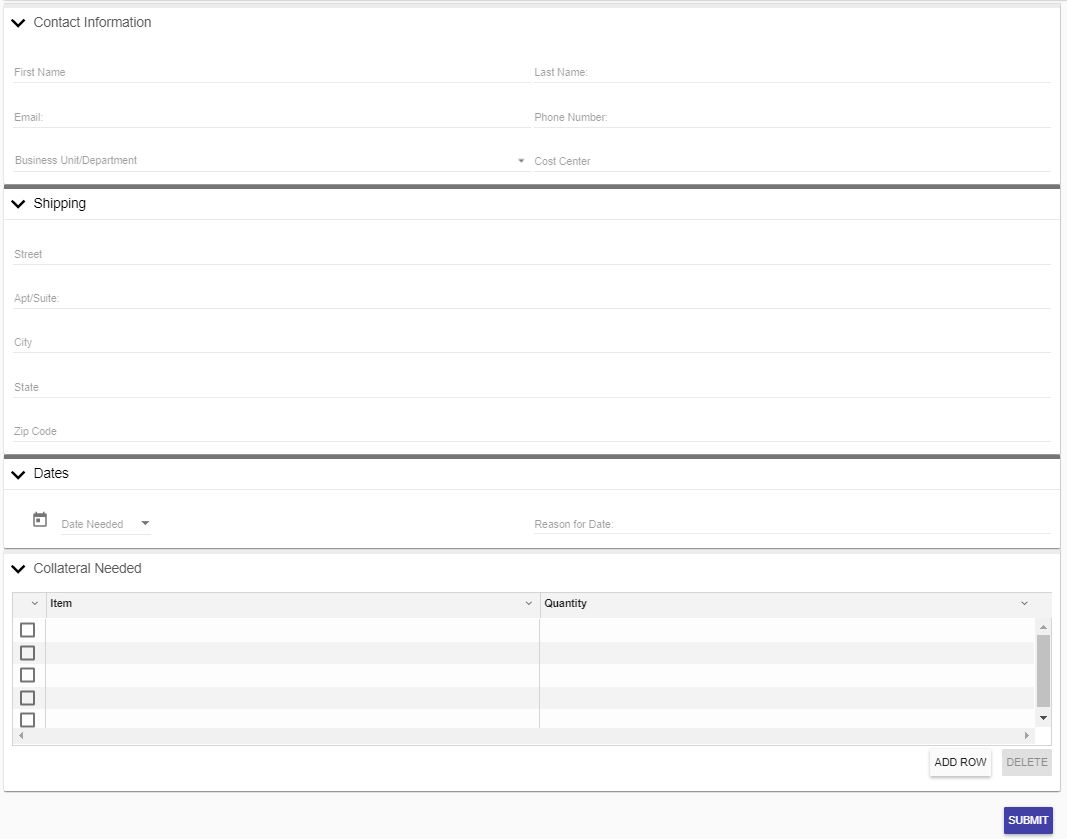 Process