Managing your account is done through "My Profile" on your dashboard. Depending on how your administrators have set up your portal it will look something like this: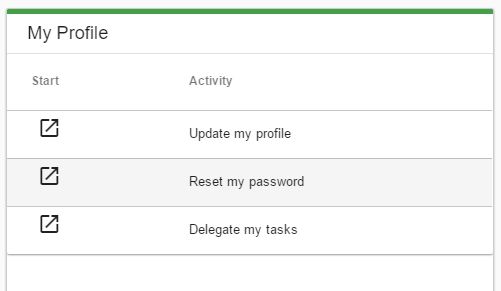 You will be able to delegate any of your tasks, reset your password and make updates to your profile from here.
Update Your Profile
To update your profile, click on "Update my profile" in the My Profile widget show above. You will be able to change your name, phone number and select a time zone.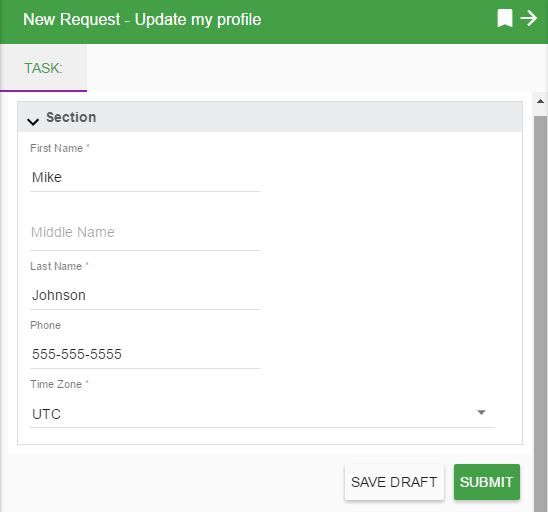 Reset Your Password
To change your password, click on the shortcut icon next to "Reset your password" in the My Profile widget shown above.
The screen will ask you to type in your new password twice.  Once you have done so, you can click "Submit" and your password will be changed.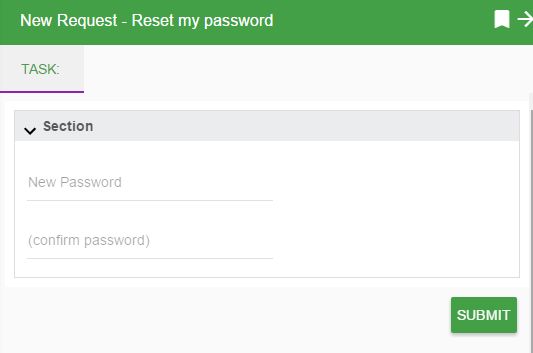 Delegating Your Tasks
Delegating your tasks temporarily is covered in the Managing Your Tasks section here.