With Integrify's Localization capabilities, you can update your default US English language labels with any language or terminology you choose. 
This allows you to customize all the system labels that users would see within Integrify.  For example, you can decide to change 'My Requests' to read 'My Tickets' or to any other language you choose.
First, select System Settings -> Update Default: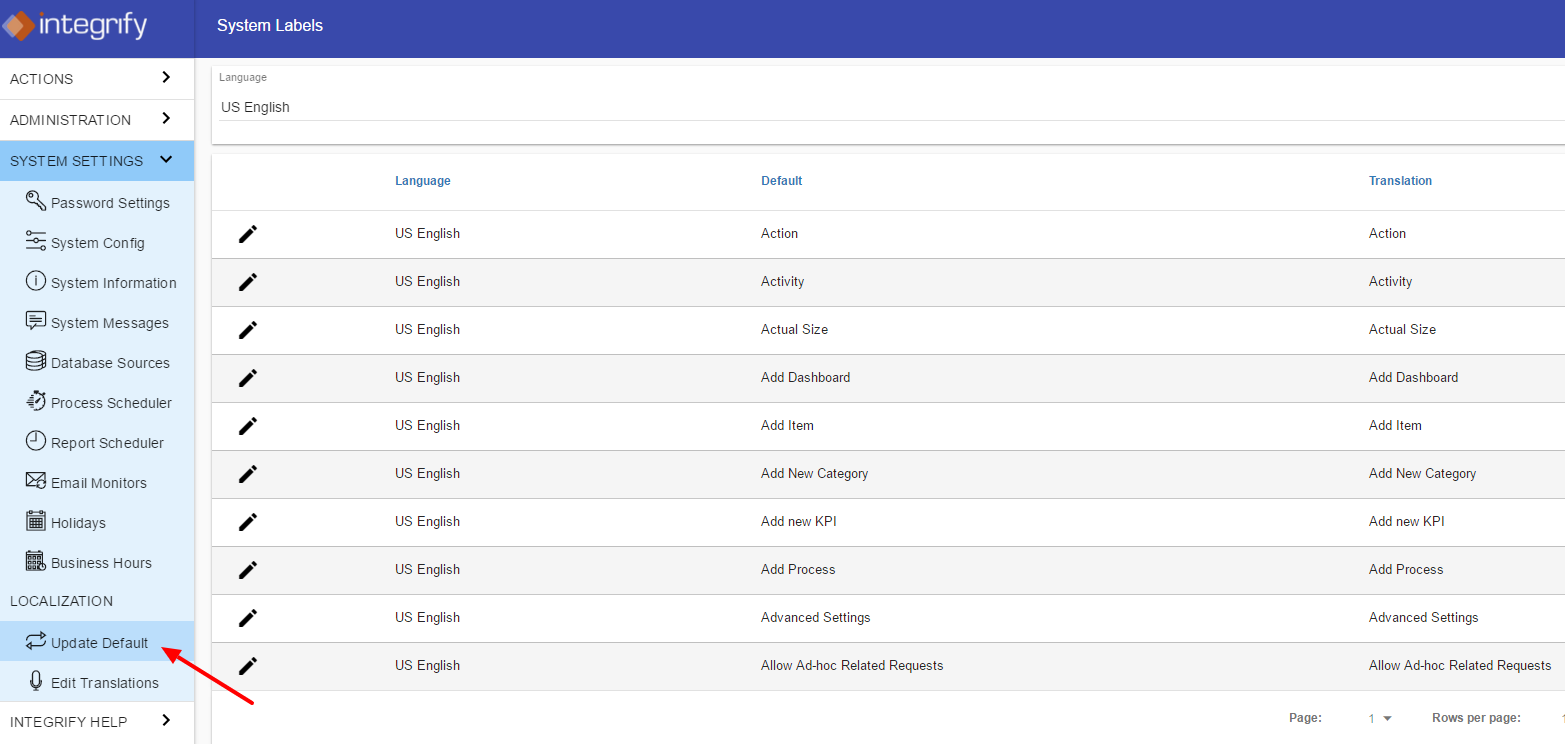 By selecting Update Default, you will be presented with the Update Default Labels window:

By selecting Save, you will update your default US English language labels. 
Only labels that you have viewed within Integrify during your current session will be captured. Your existing labels will not be effected.  This updates the library of system labels that you can then edit under Edit Translations.