Integrify uses Forms as the primary means to gather information from users during the execution of a process.  You may define as many forms as you need within Integrify and you can also present multiple forms within a single process if necessary.
All Form creation and editing is completed within Integrify so there is no need to install additional editors/software on your desktop: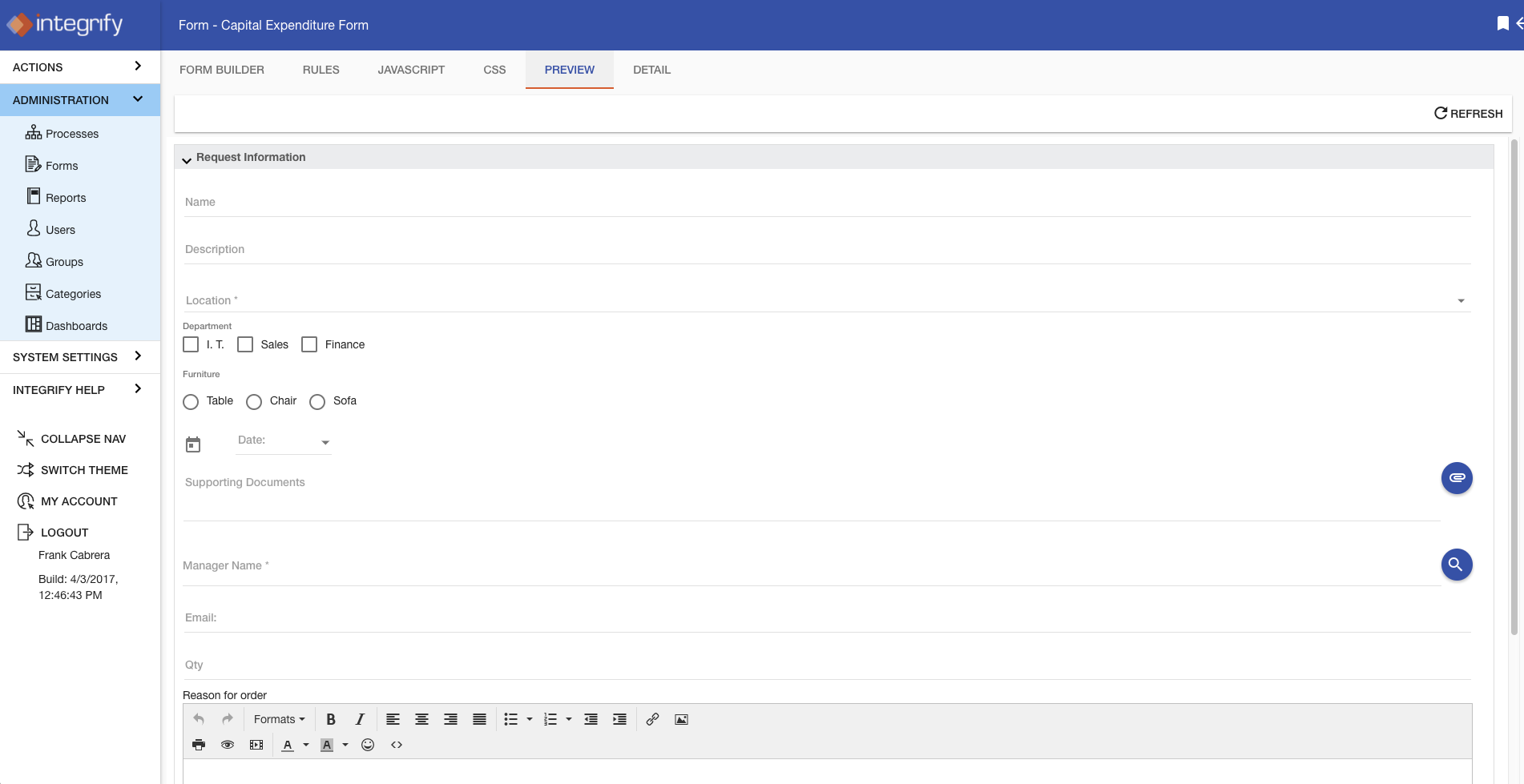 The Integrify Form Builder enables any user with basic knowledge of using a word processing tool to manipulate the layout of the form.  The Form Builder allows the user to drag and drop form questions, change fonts, add custom styles, etc.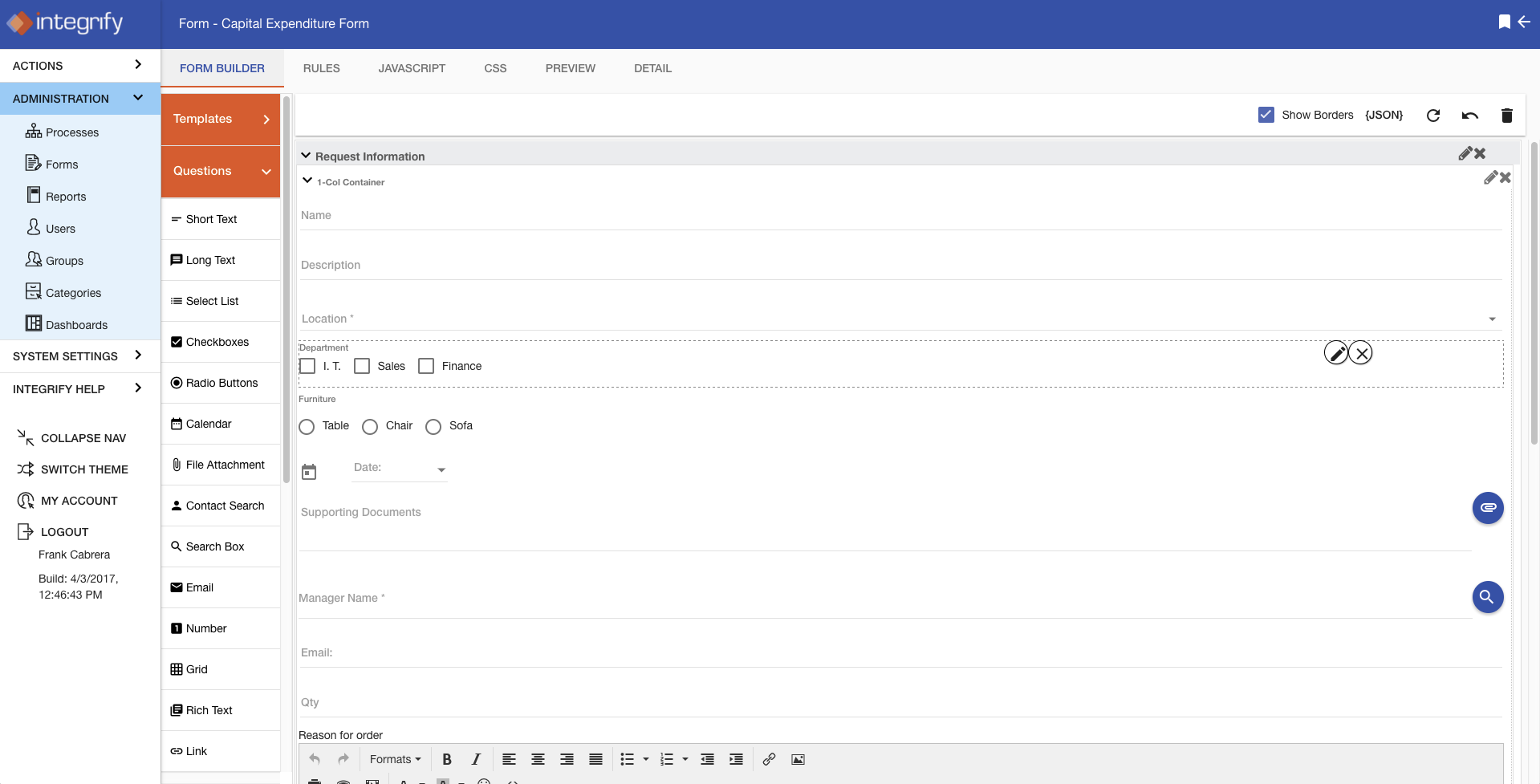 More about Electronic Forms.