Form Templates allow you to re-use parts or sections of a form for later use. Once created, Form Templates can be dragged and dropped into any form. Common examples include headers/footers and commonly-used field groups like contact information (First Name, Last Name, Email Address, etc.)
Create a Form Template
Go to Administration/Forms from the left navigation. Click on "Add New Template."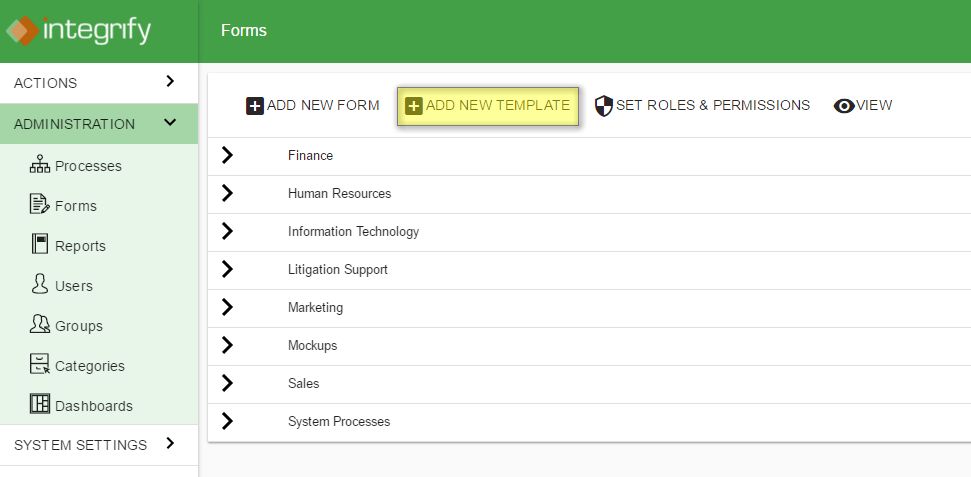 Name the template and select an appropriate category. The description is optional but helpful to include.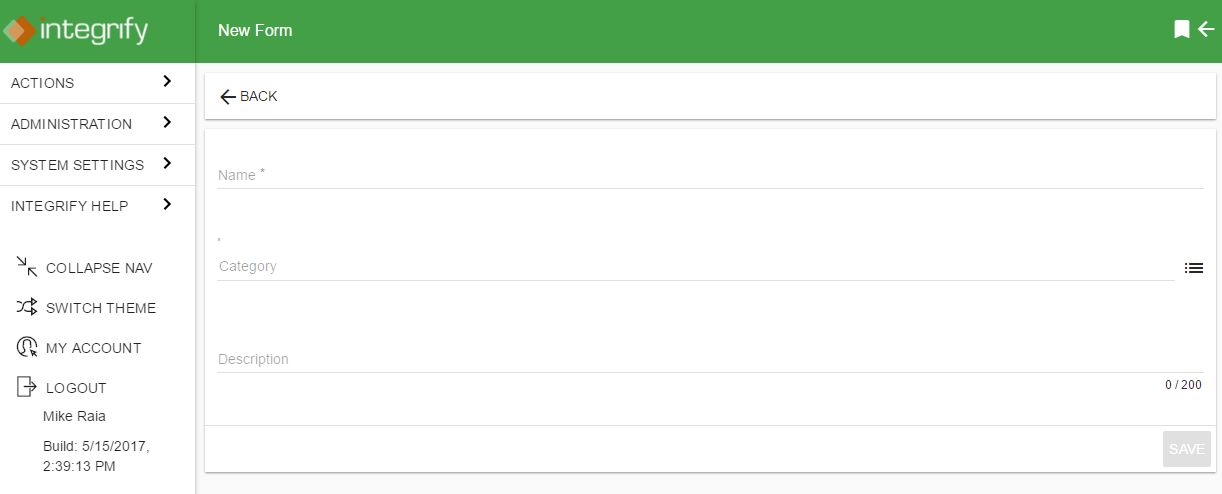 Create your template using the Form Builder the same way you would a regular form.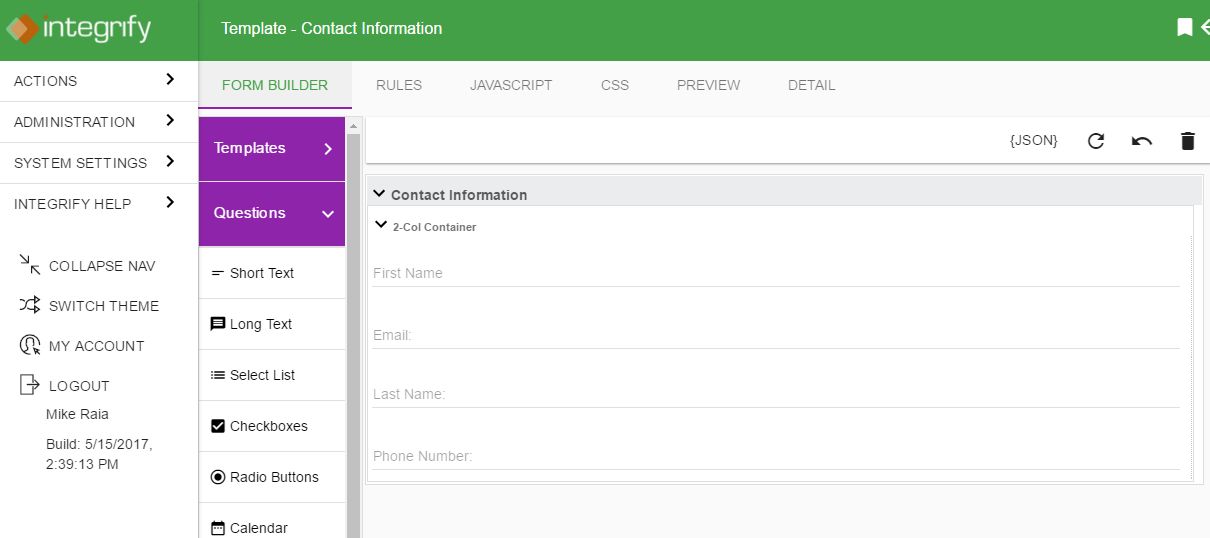 Save your new template by clicking on "Detail" in the top navigation and then clicking "Save."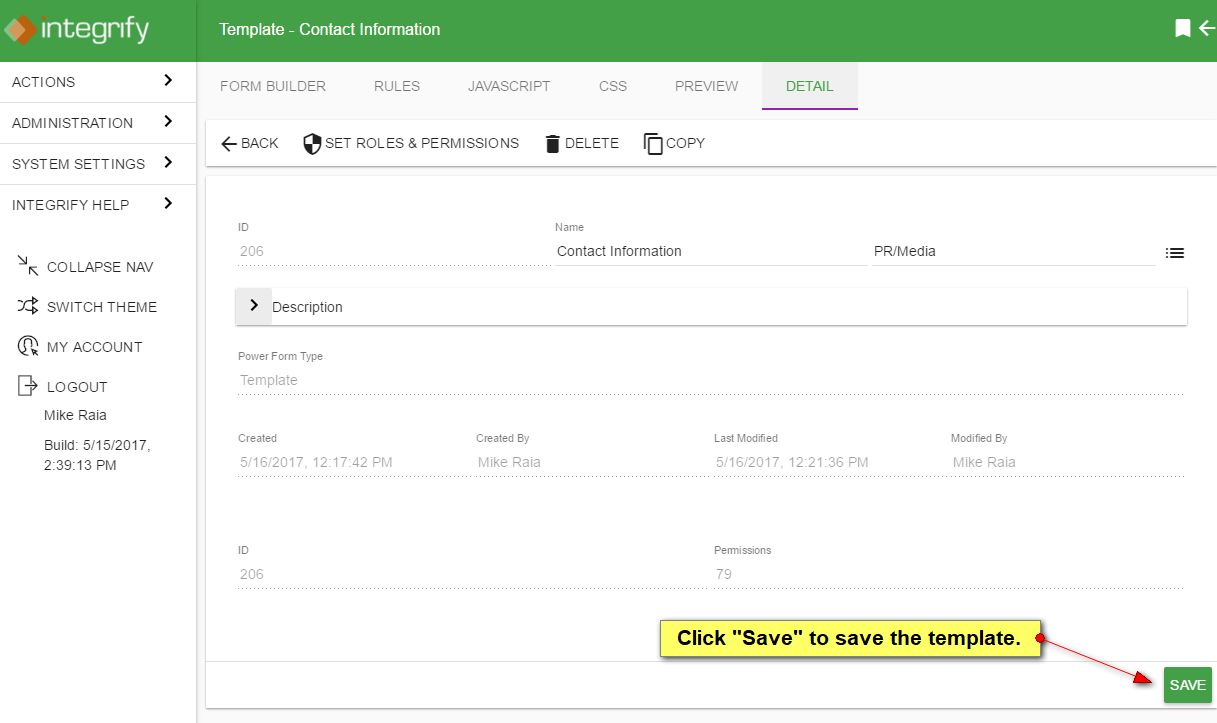 Use a Form Template
To use a Form Template in your Form, open your form, expand the "Templates" section in the left Form Builder navigation. Then click on "Load Template."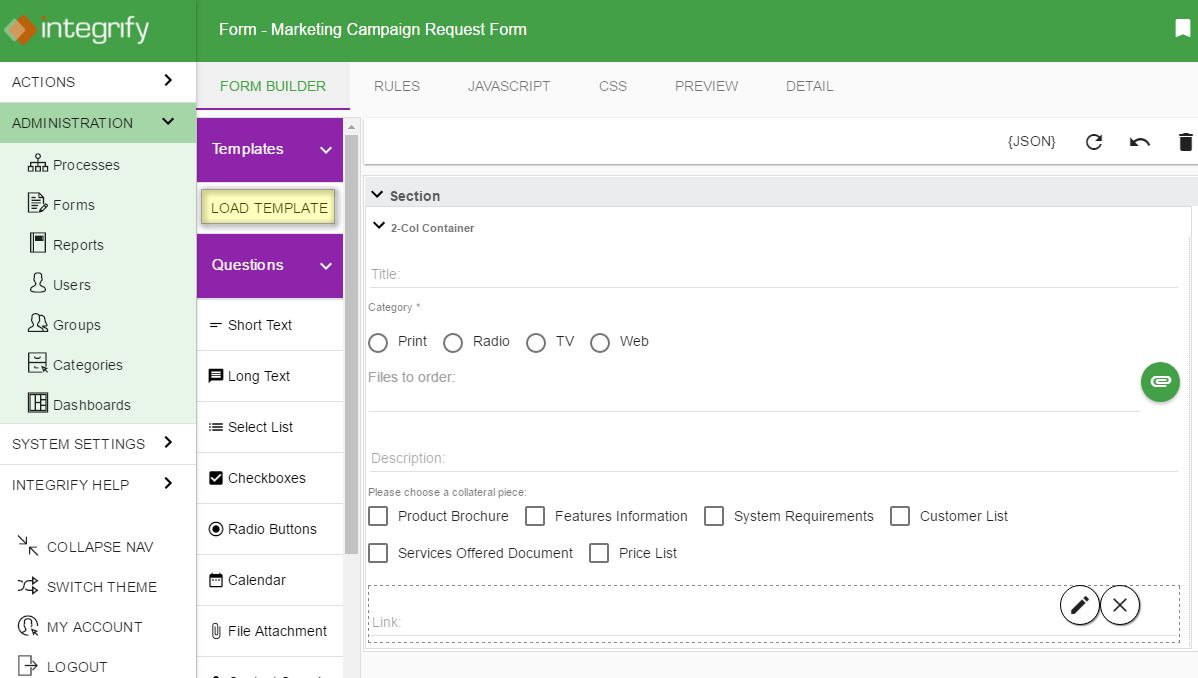 Navigate to the Form Template you want to use via the tree structure. Click on the document icon.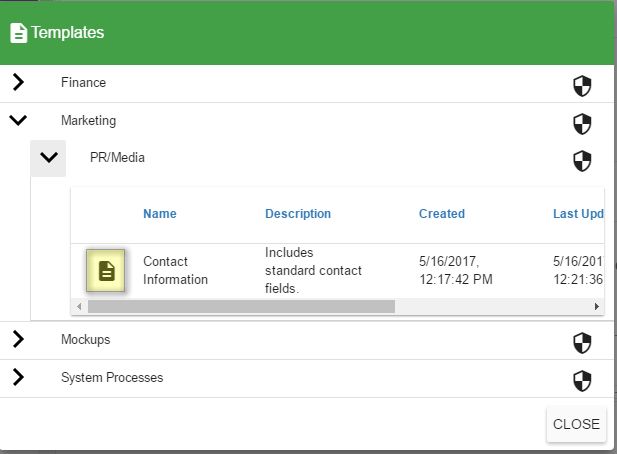 You'll now see the template is loaded.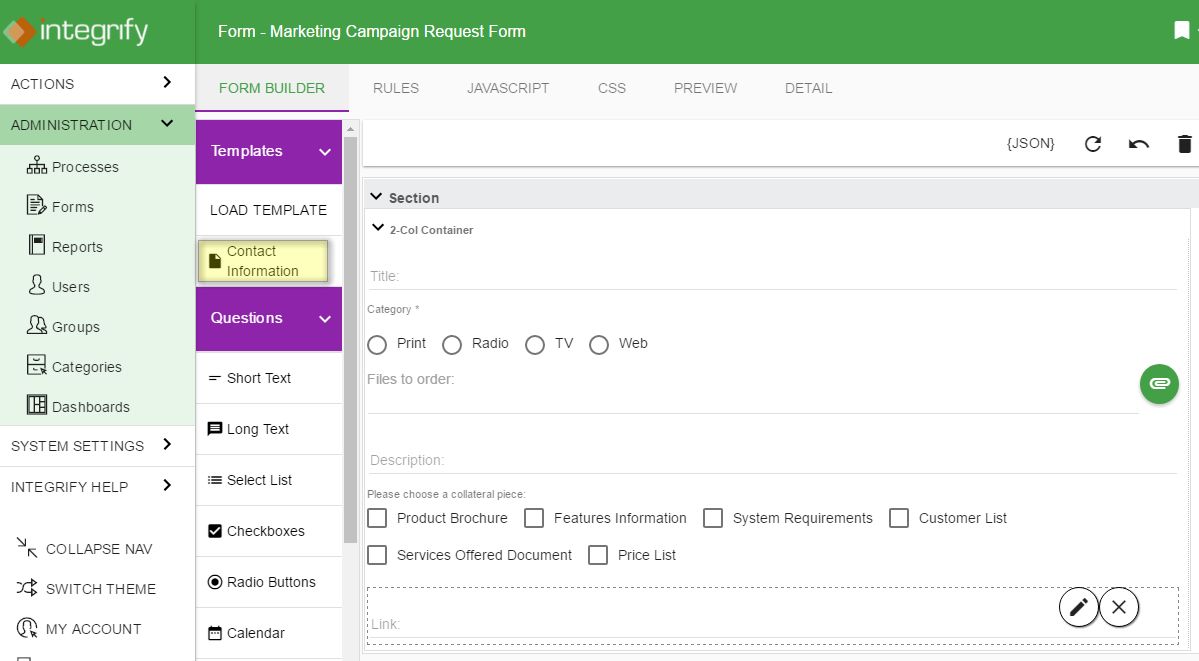 Drag and drop the loaded Form Template onto your form.