---
This process can be downloaded and imported into your Integrify instance. The downloadable .json file is at the bottom of this page. Directions for importing processes.
---
Many companies handle employee offboarding manually, using emails, phone calls, and private conversations to move the process along. While you may be an offboarding policy, unless it's executed with an automated workflow it can put your business at risk.
This process app provides an example of how an employee offboarding process can be designed to ensure no missed steps.
Forms
Initial Offboarding Form

HR Exit Form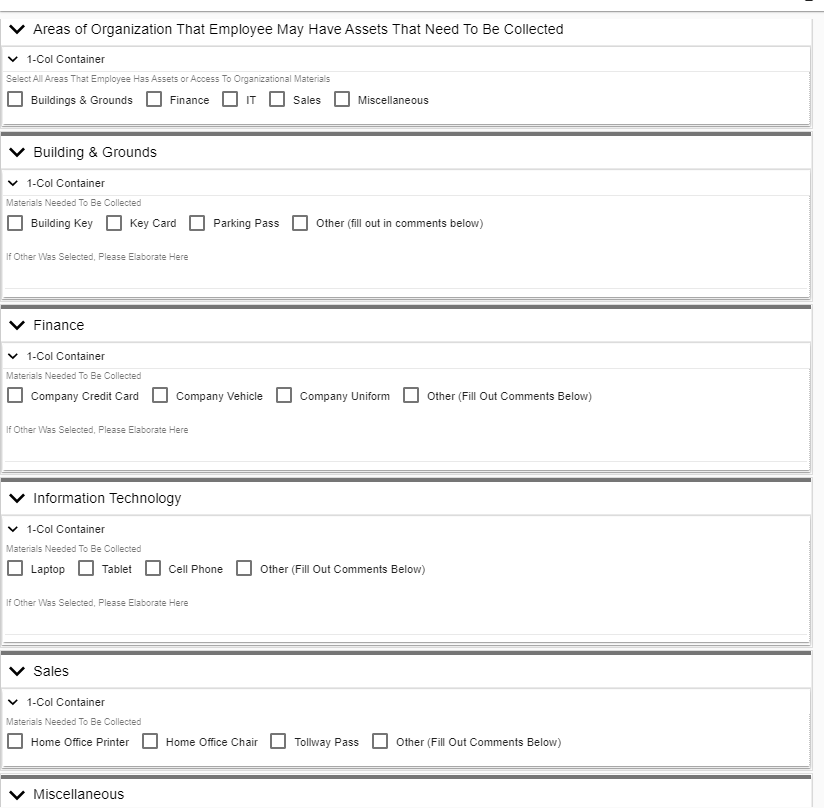 Exit Interview Form

Process