AWS Lambda is a serverless compute service that runs your code in response to events and automatically manages the underlying compute resources for you.
We have provided an AWS Lambda Integration task to use on processes for a variety of functions based on your organization's needs.

In the following example, we are using the AWS Lambda Task to pre-fill a User Name into an email template that will be automatically generated and sent out. 
For this use case, the AWS Lambda Task is added to a process after a Form Task (where name and description will be entered) and before a General Notification Task.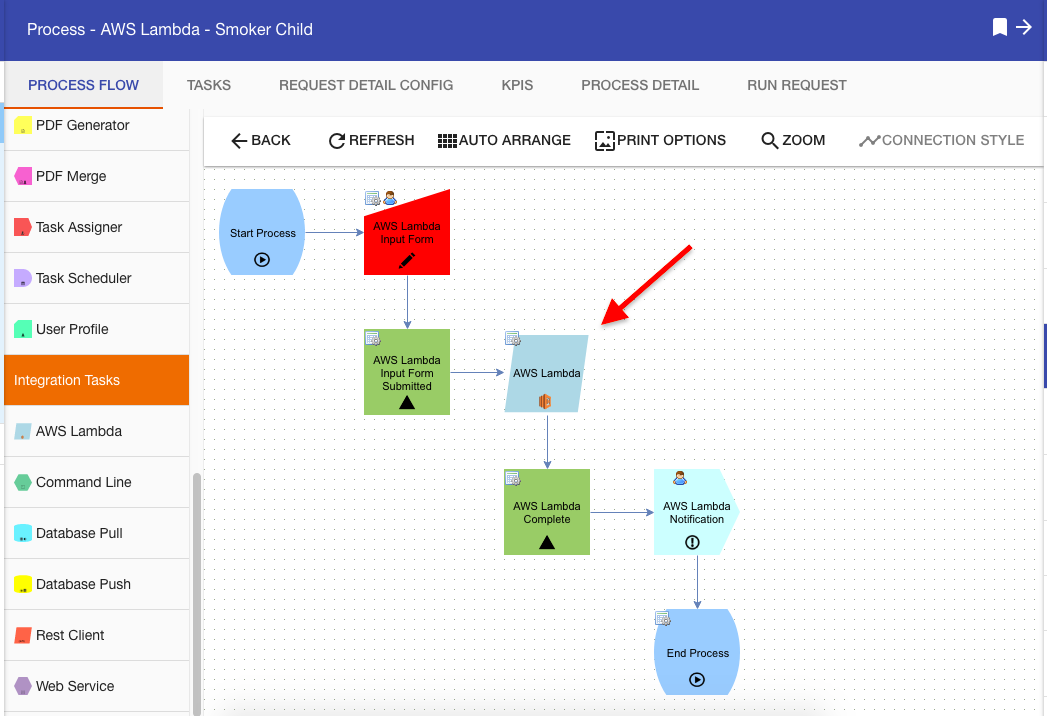 The task is then configured by selecting the Configuration>Configure Task option which will display the configurations page.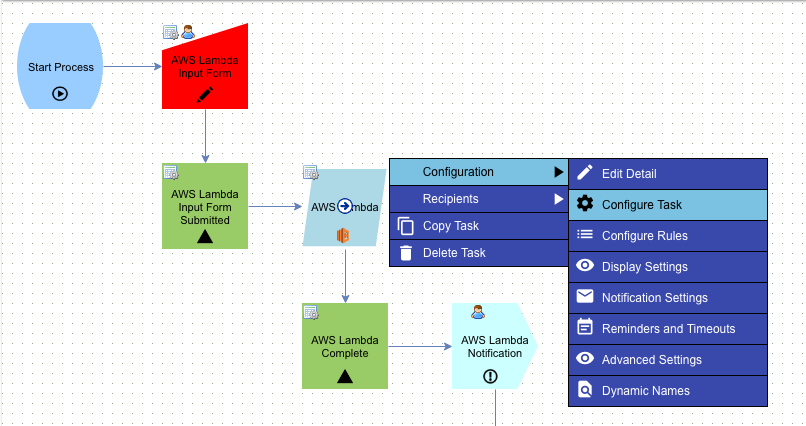 We selected the SETTINGS option on the top menu and added the email template that will be used.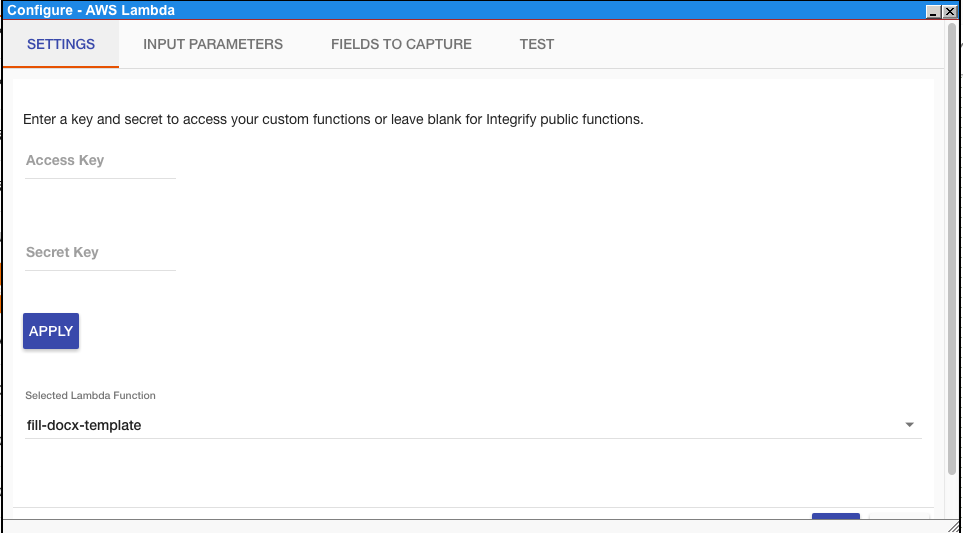 We then selected the INPUT PARAMETERS option and entered the Template URL which is the location of the template, a filename which contains the Request ID, the file extension of the template document, the name which will contain the User name and the description which will contain the description on the email that will be sent.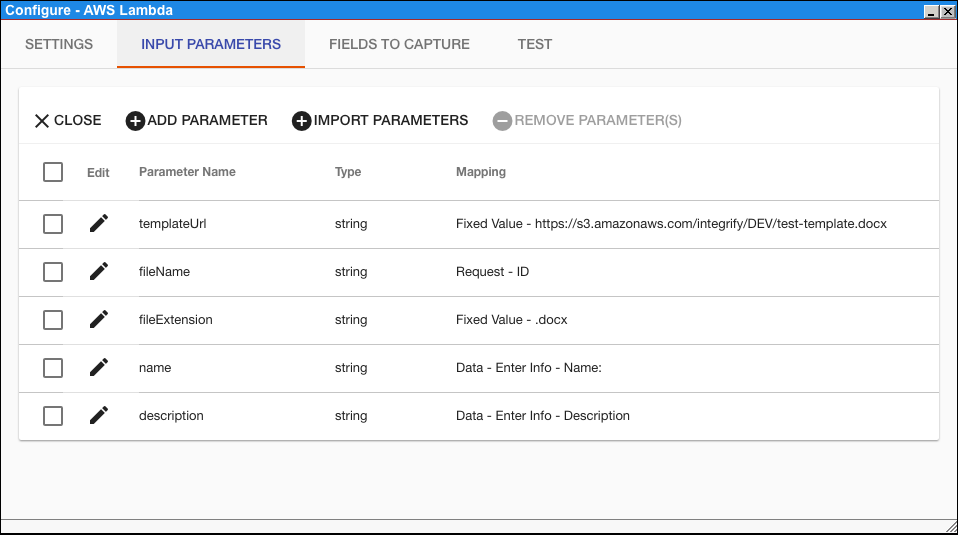 Then we select FIELDS TO CAPTURE and add the fileKey and fileName which are the fields needed to specify the datatypes.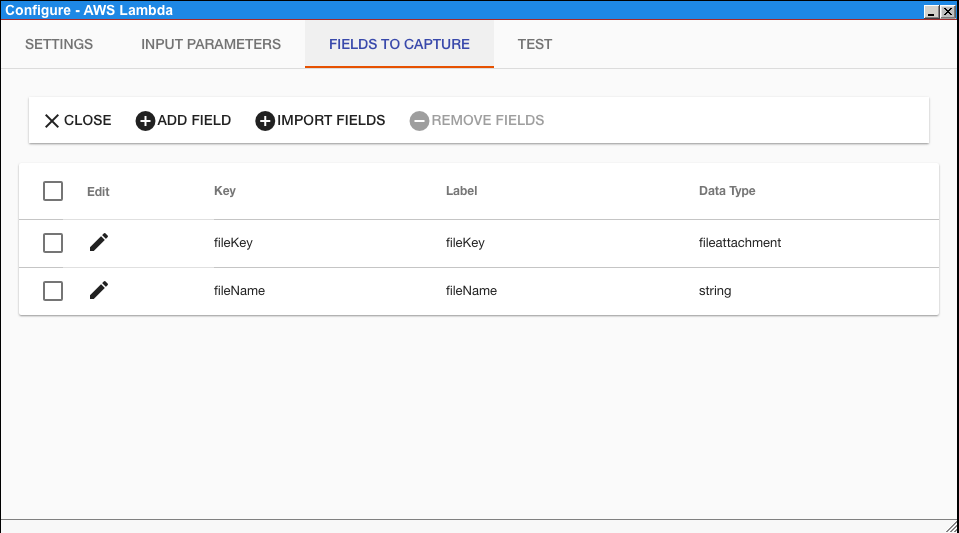 Lastly, we select the TEST option to confirm the connection, mappings and response.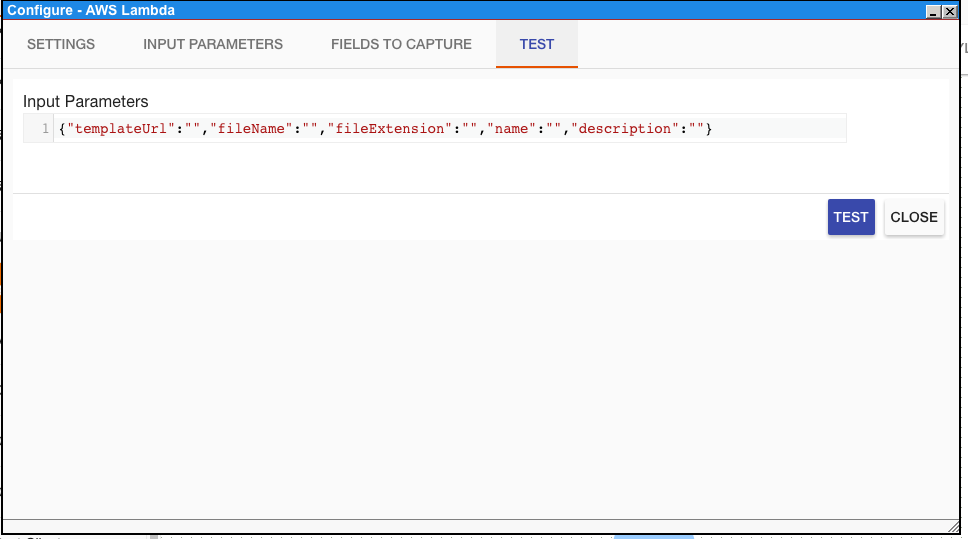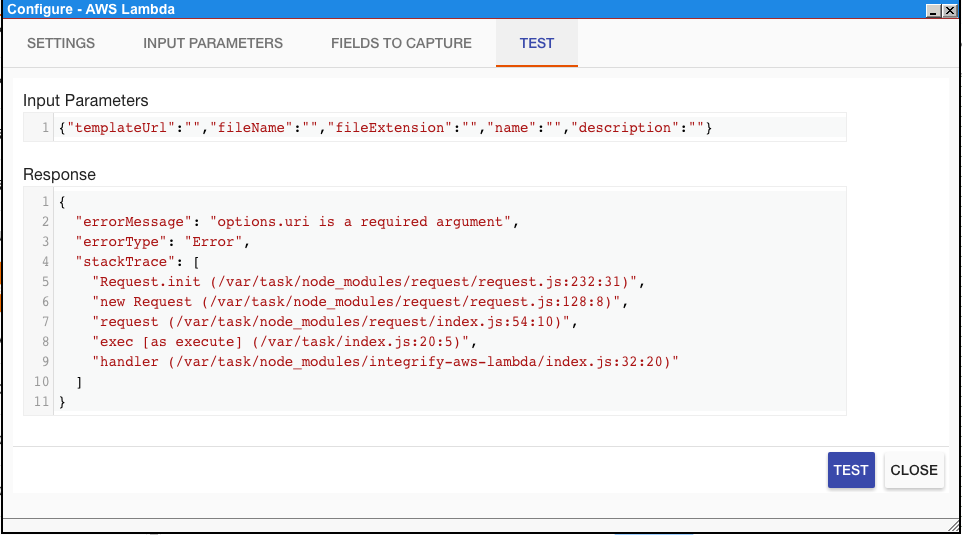 Once the configuration is complete, the process is ready to execute.
The following is the end result template email with the name and description fields added from the Form task during the process run.